Join us in Wenatchee!
At the WABE Fall Institute we'll explore ways to support our English learners affected by interrupted schooling, trauma, and disabilities with effective social-emotional learning programs and academic strategies. This Institute is open to all with an interest in providing successful pathways for Els with a variety of additional social or academic challenges, both inside and outside of the classroom. Explore the details below, get approved by your district and register for one day or both days.
Early Registration Rates (through June 30)
• Single-Day: $125
• Two-Day: $200
Regular Registration Rate (July 1 – September 13)
• Single-Day: $150
• Two-Day: $250
Week of Registration Rate (September 14 – 21)
• Single-Day: $175
• Two-Day: $300
Featured Speakers
Friday Morning, Roberto Elizondo: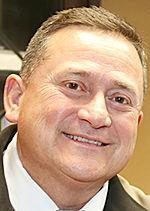 Roberto has recently been named superintendent at Touchet School District in Walla Walla. He was a migrant worker for over 17 years, followed the migrant circuit in Washington State, and lost his brother to drugs and false hope. He knows the issues we are dealing with first hand – come learn from his critical perspective.
Saturday Morning, The Cuban Guy: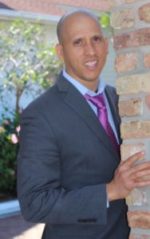 At the age of 16 he escaped from Cuba. He arrived to America not knowing a word of English, without his parents, without any money, and was even homeless for a while. How did he go from living his worst nightmare to living his dream? Join us to find out.
Visit his website for more information.
Presenters
The WABE Fall 2019 Call for Proposals will open soon. Check back for details.
Hotel Accommodations
Meals
Meals are not provided at the Institutes. There are many local area restaurants and eateries in the area to visit during the lunch breaks. Click here for more information. 
Clock Hours
Clock hours will be provided through WAESOL for this event. A total of 9 hours will be possible. Daily sign in will be required. More information will be available soon. 
Vendor Registration
At the Fall Institute, we have 10 booth spaces available. You'll have time for networking with attendees during the hour before the keynote each morning, during passing times, during our 90 minute networking lunch break and you're also invited to attend workshops for more connection with our audience.
Sponsorships include branding on our e-marketing messages to our entire audience and the opportunity to welcome the entire audience on Friday or Saturday morning before our keynote begins.
Click here to book your booth.