Save the Date! 
The WABE 2021 Winter Institute will be back at the Seatac DoubleTree at the end of January.
Thanks for Attending!
Thank you for attending the WABE Winter Institute at the SeaTac Doubletree Hilton, January 31 – February 1, 2020! We had two great featured speakers: Karen Beeman, nationally known author and trainer in dual language program organization, and Alfonso López, 2018-19 Washington State Principal of the Year, principal of dual language Lewis & Clark Elementary School in Wenatchee. A host of other DL program leaders and educators from around the state, including OSPI Migrant Bilingual staff, filled out the program.
Featured Speakers
Friday Morning, Karen Beeman: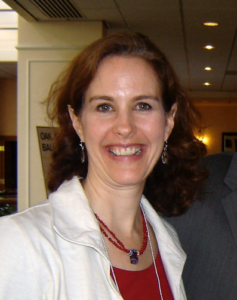 Karen Beeman is an education consultant whose specialty is biliteracy and bilingual education. Karen has worked as a classroom teacher, principal of a dual language school in Chicago, consultant with the Illinois Resource Center and professor at the University of Illinois at Chicago and National Louis University. The area that has most captured Karen's passion and work is biliteracy, how to teach children how to read and write in two languages at the same time. As a professional developer, Karen works at the national level providing training for teachers, principals, and other stakeholders involved in one-way and two-way immersion/dual language programs, transitional bilingual programs, and English as a second language programs on topics that include biliteracy development, authentic methods for teaching Spanish literacy, the Bridge between languages and literacy in English. A simultaneous bilingual born and raised in Mexico City, Karen is co-author, along with Cheryl Urow, of the book Teaching for Biliteracy: Strengthening Bridges between Languages (2013), Caslon Publishing and co-founder of the Center for Teaching for Biliteracy, www.teachingforbiliteracy.com.
Saturday Morning, Alfonso López: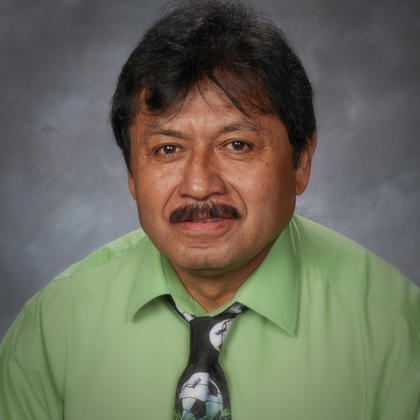 Alfonso López was recently named the 2019 Washington State Elementary Principal of the Year. He began as a paraprofessional and Lewis and Clark Elementary in Wenatchee, WA and is now an  "agent of continuous improvement" as principal. For more information on Alfonso, please visit the Wenatchee Schools website. 
Kent Dual Language School Visit
We had 28 people attend the Kent Dual Language School Visit. Thank you, Scenic Hill Elementary School for hosting! Kent School District Two-Way 50/50 Spanish/English Dual Language serves students from a diversity of cultural and linguistic backgrounds. Our district is one of the most diverse in the nation, representing more than 138 different languages. Scenic Hill Elementary School, one of five KSD DL schools, serves students in grades K-6 from 20 different linguistic backgrounds. Spanish and English partner teachers at each grade level collaborate to deliver coordinated SLA and ELA; science, social studies, and health in Spanish; and math and specials in English. In our 7th year of dual language, Scenic Hill maintains a schoolwide college-ready focus, a strong shared-leadership structure, and practice grounded in the CAL Guiding Principles for Dual Language Education.
Changes
If you have questions about or changes to your registration, please contact the WABE Registrar. Per the Institute Terms & Conditions, we do not accept cancellations or provide refunds, but substitutions are accepted through the first day of the conference.

Agenda
To view a full agenda, please visit the WABE Winter Institute app. Additional details will be added in the coming weeks.
Please note: signing up for the app does not register you for the Institute. 
Clock Hours
During the Institute:
• Sign-in each day at the Clock Hour table.
• Pick up a Conference Planning Sheet. This will include your on-line access code to claim hours after the conference.
• Track the sessions you attend on the Conference Planning Sheet. (Be sure to keep this form.)
After the Institute:
• Go to the WAESOL website at waesol.org and click on the Clock Hours tab. Proceed to the 20220 WABE Winter Institute link.
• Use the access code received at the conference to access the payment and registration system.
• Fill out the online form and submit.
• Pay online (PayPal or credit card) for the number of clock hours you are requesting.
• WAESOL will verify attendance through the daily sign-in sheets.
• Once verified, official Signed Clock Hour Forms will be mailed to you.
Upon Receipt of Official Clock Hour Form:
• Sign and date the form.
• Make a copy to retain for your records.
• Forward the form to your district HR department according to their procedures. Procedures vary from district to district, so please check with your district regarding their specific process.
Clock Hour Questions
Questions can be directed to WAESOL's administrative assistant, Jessie Moore at jessie@waesol.org. 
Vendors
At the Winter Institute, we will have 6 booth spaces available. We expect around 150 participants from Washington State. You'll have time for networking with attendees during the hour before the keynote each morning, during passing times, during our 90-minute networking lunch breaks and you're also invited to attend workshops for more connection with our audience.
Additional sponsorships include advertising your product on our e-marketing messages to the entire WABE audience (over 4000 participants) and the opportunity to welcome the entire institute audience on Friday or Saturday morning before our keynote begins.
All exhibitor tables are 6′ x 30″ and come with two chairs. Exhibitors are encouraged to join attendees for the General Sessions and workshops for more networking opportunities. For shipment and power information please contact the registrar following registration. Booth locations to be determined on your order of registration.
Registration will open this fall.