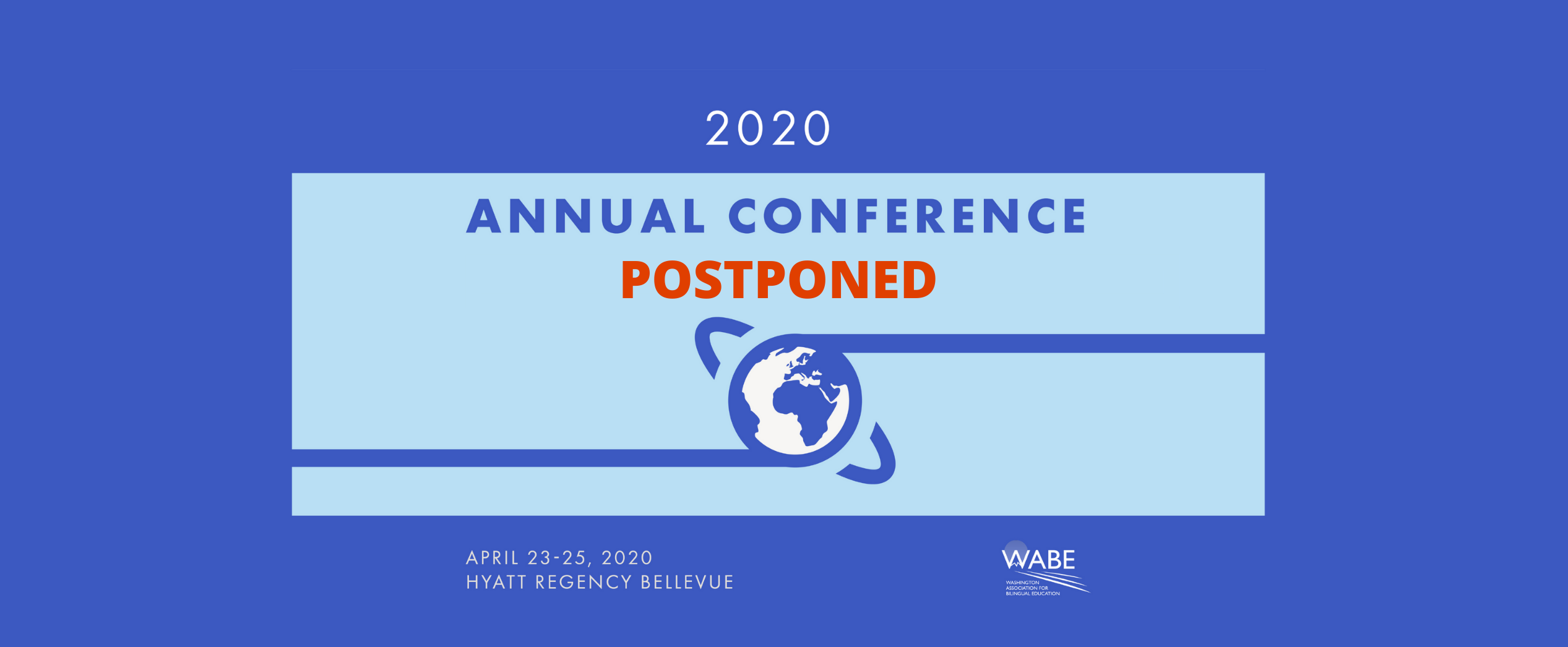 We have made the decision, in partnership with the Hyatt Regency Bellevue, to postpone the 2020 WABE Annual Conference.
Our keynote speakers and breakout presenters are being invited to join us at one of our upcoming events. Our next two Institutes will become Mini-Conferences with breakouts from the 2020 Annual Conference along with keynote presenters.
Please visit the Postponement Updates page for more information.
Save the Date! The 2021 WABE Annual Conference will be April 29 – May 1, 2021 at the beautiful Davenport Grand Hotel in Spokane, WA. WABE is thrilled that Dr. Margarita Calderón will be joining us.