Fall Accommodations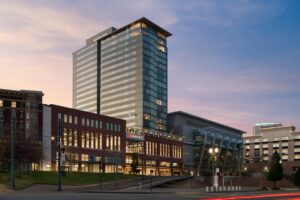 Marriott Tacoma Downtown
The group block at the Marriott Tacoma Downtown is now open through September 26, 2023. 
The new Marriott is connected to the Tacoma Convention Center via skybridge. It has a state of the art gym, pool and onsite evening dining options. Come enjoy this wonderful location at the perfect time of the year! 
Hotel Address: 1538 Commerce Street, Tacoma WA 98042
Phone Number; 1 253-294-9200, to get the group rate state that you are booking with WABE.
Group Rate: $189 per night, plus applicable taxes.
Parking and Directions: For overnight guests, discounted parking rates of $16/day. Please click here for directions.