Featured Speakers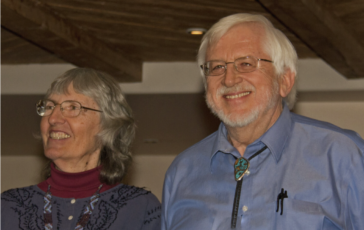 Drs. Virginia Collier & Wayne Thomas
Professors Wayne Thomas and Virginia Collier are internationally known for their research on long-term school effectiveness for linguistically and culturally diverse students. Dr. Virginia Collier is Professor Emerita of Bilingual/Multicultural/ESL Education at George Mason University in Fairfax, Virginia, located in the metropolitan area of Washington, D.C. She is best known for her work with senior researcher, Dr. Wayne Thomas, on school effectiveness for linguistically and culturally diverse students, working with many school districts in all regions of the U.S. over the past 34 years. Spotlighted by the national and international media, their award-winning national research studies have had a substantial impact on school policies throughout the world. Dr. Wayne Thomas is Professor Emeritus of Evaluation & Research Methodology in the Graduate School of Education at George Mason University in Fairfax, Virginia, in the Northern Virginia suburbs of Washington, DC. He has extensive experience in designing large-scale databases and developing computer software for purposes of student testing, program evaluation, and educational data management. His research and publications focus on the evaluation of school effectiveness for linguistically and culturally diverse students and Title I students and the evaluation of educational technology applications. Click here to lean more about Drs. Virginia Collier and Wayne Thomas.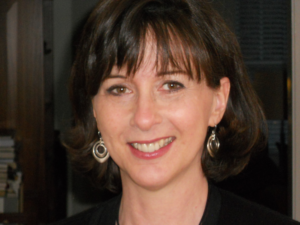 Dr. Sonia Soltero, DePaul University
Dr. Sonia Soltero is Professor and Chair of the Department of Leadership, Language, and Curriculum, and former Director of the Bilingual-Bicultural Education Graduate Program at DePaul University. Soltero has numerous publications related to bilingual and Latino education including three books, the latest entitled Dual Language Education: Program Design and Implementation. She is a member of the Executive Board of the National Association of Bilingual Education and co-editor of NABE Global Perspectives.  Soltero has been involved in bilingual education for more than thirty years as a university professor, researcher, professional developer, education advocate, and former dual language public school teacher.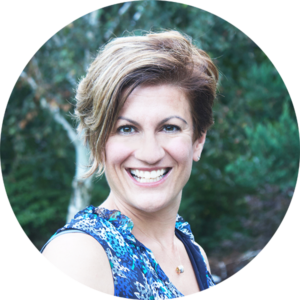 Dr. Katie Novak, Novak Educational Consulting
Katie Novak, Ed.D. is an internationally renowned education consultant. With 18 years of experience in teaching and administration, an earned doctorate in curriculum and teaching, and eight published books, Katie designs and presents workshops both nationally and internationally focusing on the implementation of inclusive practices, Universal Design for Learning (UDL), multi-tiered systems of support, and universally designed leadership. Novak's work has impacted educators worldwide as her contributions and collaborations have built upon the foundation for an educational framework that is critical for student success.
Dr. Novak is the author of the best-selling book, UDL Now! A Teacher's Guide to Applying Universal Design for Learning in Today's Classrooms. Her book, Innovate Inside the Box, with George Couros, explores how to create innovative and purposeful learning opportunities for students within the constraints of educational systems. Let Them Thrive was endorsed by the PACER Foundation. Two additional publications, of which she is a co-author, have been endorsed by leading professors in the field of education and state departments of education. UDL in the Cloud was endorsed by the Executive Director of The Initiative on Learning and Teaching at MIT while Mitchell Chester, the late Commissioner of the Massachusetts Department of Elementary and Secondary Education (DESE), endorsed Universally Designed Leadership.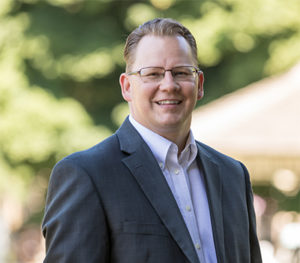 Chris Reykdal, Washington Superintendent of Public Instruction
As someone who believes his path in life is largely owed to the public education he received, Superintendent Chris Reykdal has dedicated his career to ensuring all learners have equitable opportunities for a high-quality public education. Since taking office in January 2017, Chris has centered OSPI's work on equity and supporting the whole child, reinvigorated career and technical education pathways for students, and strengthened the agency's partnership with the Legislature. Chris is a lifelong learner who enjoys solving complex problems with data and research. In his free time, you can find Chris hiking, cheering on Washington's sports teams, or seeing a movie with his family. Click here to lean more about Chris Reykdal.
[/vc_column_text][/vc_column][/vc_row]