Friday, Dr. Kristin Percy Calaff: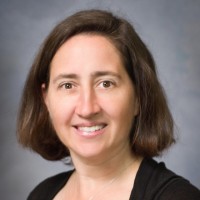 Keynote: The Promise of Equity: Elevating dual, heritage, and Tribal language programs in Washington State
Our multilingual and indigenous students in Washington deserve the opportunity to be truly valued for the rich cultural and linguistic assets that they bring to our state. If we believe in the promise of equity for all our students, we need to continue to develop excellent dual, heritage, and Tribal language programs. This keynote address will provide a framework for this work to create programs across our state that can shape the future of our children and our communities.
About Dr. Percy Calaff
Dr. Kristin Percy Calaff is Director of Multilingual Education for the Washington Office of Superintendent of Public Instruction. She has over 30 years of experience as a dual language teacher, principal, district administrator, and adjunct professor. Kristin holds a Ph.D. in Multilingual/Multicultural Education from George Mason University and is dedicated to expanding dual, heritage, and Tribal language programs and ensuring equity for multilingual learners.
Friday, Mario Palma: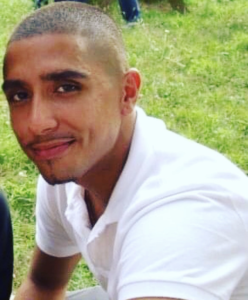 Morning Keynote: A Return to What Matters – Part 1: Educators as Advocates for Culturally and Linguistically Diverse Students
Afternoon Keynote: A Return to What Matters – Part 2: Texts as Narratives, Resistance & Liberation
As educators we often focus on the development of skills for students to become successful readers and writers. Although sociocultural competence and socio-political awareness are integral aspects of an education students need to thrive as global citizens, these aspects often pose challenges to educators with design and implementation. This interactive session will review:
what equity in education is and why it must be a non-negotiable

what it takes for educators to engage instruction not just as teachers of skills but as advocates of equity

what design units of study should have to create conditions for equity work to occur

the concept of texts as tools for liberation

one way to incorporate cultural competence and socio-political awareness into instruction using texts as tools for criticality & liberation
About Mario Palma
Vice President of Multilingual Teaching & Learning for the American Reading Company, has served in the public health and public education fields for the past 20 years. He obtained his B.A. in developmental psychology from the State University of New York at Purchase. He has a M.A. in education with a concentration in bilingual education from the City University of New York, Lehman College. After serving as a bilingual teacher in New York City, he moved on to teaching and learning on a national scale as an Executive Bilingual Coach, working with school and district leadership teams across the country to establish systems for adult and student learning using cognitive apprenticeship and improvement science methodologies. Mario has presented at Bilingual Education Conferences across the country for the last 10 years and has studied bilingual education policy, programming, and instruction extensively with bilingual experts on the ARC Academic Advisory Board. His work focuses on developing multilingual academic partnerships with school districts across the country and developing content that is meaningful and relevant to students from culturally and linguistically diverse backgrounds as they prepare to be global citizens.

Saturday, Dr. Barbara Kennedy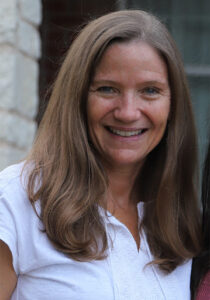 Keynote: "The Times, They Are A'Changin'": Dual Language Education within the Evolving Research Landscape
Dual Language is not new, but the past decade has brought an increase in program popularity and growth, as well as a proliferation of new research. Traditional practices – most notably in the areas of language policy, language use, and language separation – are being seen under a new light. What does this mean for program design, implementation, and evaluation? Join us in this interactive session to explore these questions.
About Dr. Kennedy
Dr. Kennedy ("Dr. BK") is a multilingual educator with 30+ years of experience. She has served as a world languages/bilingual/ESL teacher, district administrator, State Director (TEA), and a national consultant. Fluent in German and Spanish, Dr. BK has supported educators in implementing dual language (DL) programs with partner languages ranging from German to Spanish to Mandarin to Japanese. Dr. BK has published on various bilingual education topics and is co-author of the nationally recognized Guiding Principles for Dual Language Education, 3rd Edition (2018). In addition, NABE recognized Dr. BK's doctoral dissertation on the topic of the bilingual teacher shortage with its 2015 Dissertation Award. Dr. BK devotes her day-to-day work on translating education policy and research into effective systems-level practice, supporting DL teachers and school and district leaders in designing and implementing effective DL models (one-way, two-way) in Texas and across the country. Dr. BK (through GlobaLingo Education Consulting, LLC) delivers technical assistance and PD focused on instructional practices that promote bilingualism and biliteracy.