Save the Date!
The 2021 WABE Annual Conference will be April 29 – May 1, 2021 at the beautiful Davenport Grand Hotel in Spokane, WA.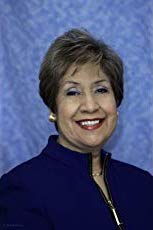 Dr. Margarita Calderón | Keynote Speaker
Dr. Margarita Calderón is a Professor Emerita at Johns Hopkins University and serves on advisory boards and national preschool-12th literacy panels. She is a consultant for the U.S. Department of Justice and Office of Civil Rights. Her research focuses on effective schools and language, literacy development of English language learners, and teacher preparation. Dr. Calderón was principal investigator in a 5-year study in middle and high schools called ExC-ELL that facilitates teachers' development of skills, confidence, and efficacy in teaching knowledge and skills to ELLs and all students. She has been a middle and high school teacher and has taught bilingual and educational leadership courses at multiple universities. Click here to lean more about Dr. Margarita Calderón.
More information to come.